People, well woodworkers at least, seem to get defensive if you question the value of their preferred bench vise. So it can be difficult to get an objective opinion about them. I'm sure I am no different but I'm going to share about mine a little anyway.
About a month ago I was listening to a podcast (I just discovered podcasts) on the topic of vises, and it seemed that all three of the hosts had had nothing but bad experiences with them although they all also admitted that they were old, and were not in good repair.
They proceeded to point out some of their concerns with this style of vise and I found many of them rather interesting.
But first I should acknowledge that there are many types of face vises out there. I've seen them entirely made of wood, a wood chop with steel guide bars and an acme screw, and a full steel vise that you can add wood pads or a proper wood chop if you wish. I can really only comment on the steel vise as that is what I have experience working with.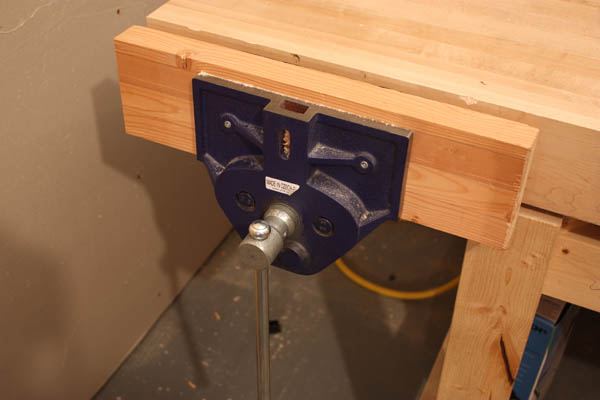 So first issue? Face vises wrack. Boy do they ever!
I recently got the chance to hang out with a woodworker that I had first only known via the Internet. He had both a face vise and a tail vise so I asked him about them. He said that his face vise wracked so much it was almost unusable.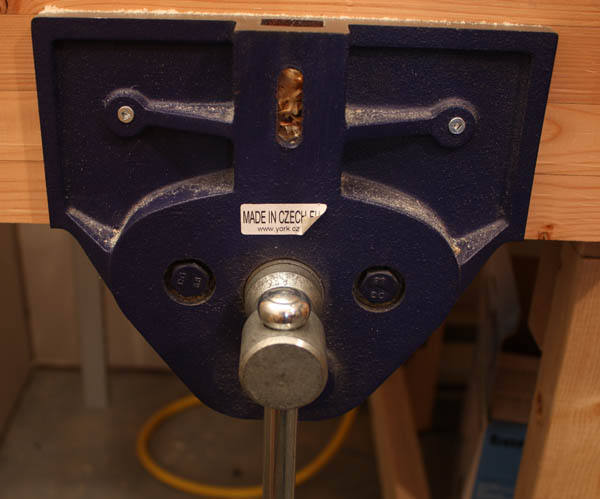 It turned out we had the same vise, so I suggested that he try tightening the bolts to the guide bars. He looked at me skeptically, but I do hope he tries it.
The next complaint is about the guide bars. It seems they are always in the way.
Not to pick on Paul Sellars, but in the way he uses a vise, I can see this being a very real issue. If all you do is add a wood pad or liner to the inside of the vise you would only have a couple of inches of the jaw that is clear of those darned bars. You can solve this issue taking Paul's mounting design and throwing it out the window. It works for him, and if you like it who am I to judge, but in my view it looks a useful as a parka at a California beach.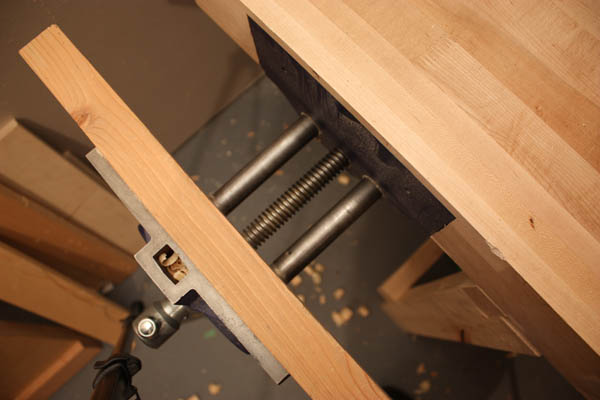 First you need to mortise the back jaw into the bench. I used a powered router. This can get a little crazy since you really kind'a need to do it in one pass at full depth. It's slow and at every second you wonder if there is going to be a fire, but in the end it is worth it.
The next step is to add a wide chop, and that is pretty easy.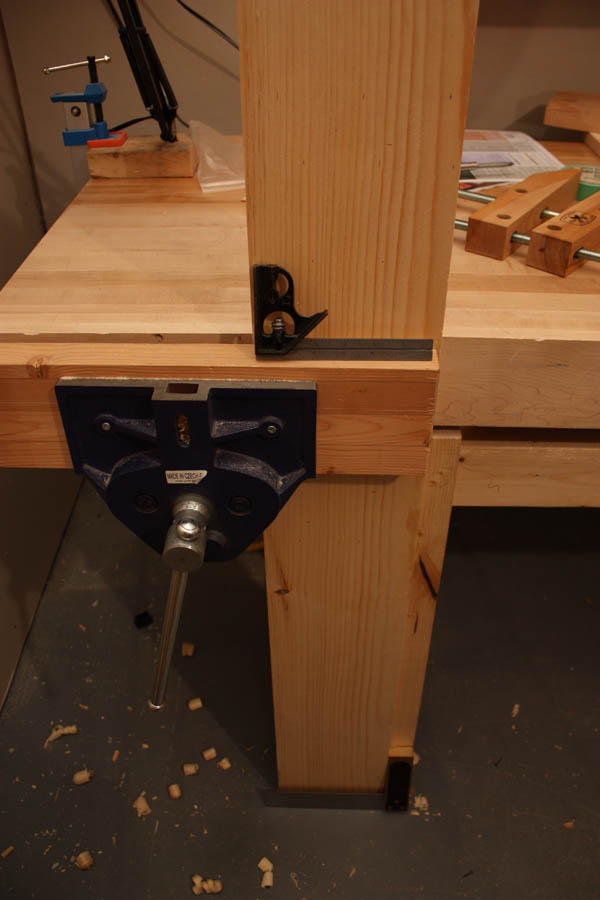 Here I've clamped a 6-1/2″ wide board. It's fully supported, and the only limitation to its length is the height of the bench.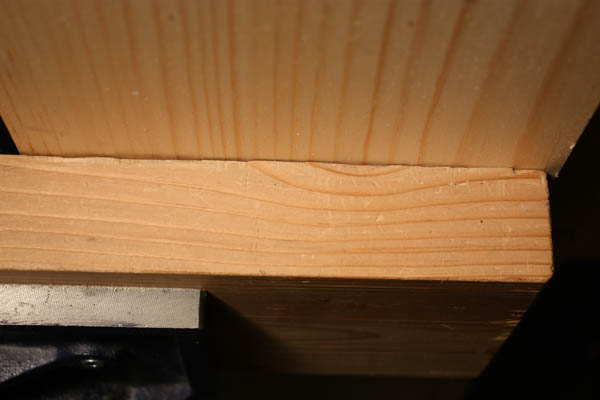 Since the bolts on the guide bars are tight there is very little wracking. I also planed the chop so it is skewed just slightly. You can see above that the chop makes contact at the outside right first to accommodate the little bit of unavoidable wracking.
The end result is a sickeningly strong grip on the board.
This vise is not for everyone. It's not the cheapest option but other than the mortising it's just a matter of bolting it to the underside of the bench.
I recently sold this vise along with the bench because I just moved and the price to ship them was almost the value of them. I'd like to try a different vise just to see the difference, but I'd be lying if I said that I didn't kinda just want to get another steel vise.
Stay tuned to see what I choose.